Contact Us
Address:
No.8 Yuning Xi Road, Wujing Changzhou, Jiangsu, China
Tel:
0519-85858519
Mobile:
+8618761195338 Mr. Zhu
Email:
jp@jsjiapu.com
automatic outer earloop mask production line(1+1)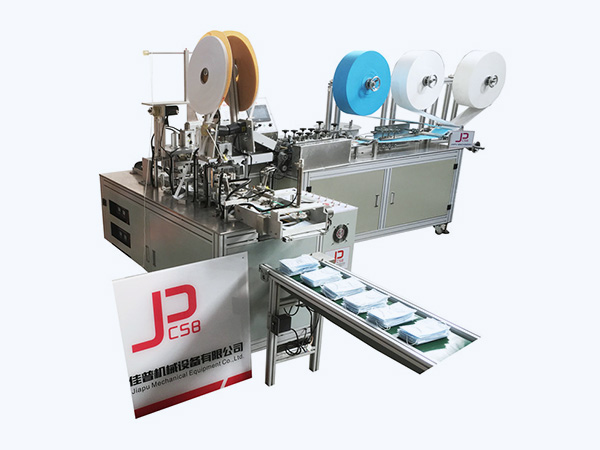 Automatic outer ear loop mask production line (1+1)
Machine Introduction:
Automatic mask production line, also known as one to three mask production line, composed of a mask body machine and three ear band composed of welding machine. Every minute can output 80-120 pieces of complete plane mask, mask specifications: 175*(80-100) mm 1-4 layers of non-woven planar filter type mask. Compared with the single independent type mask making machine, joined the automatic conveyor belt and the connecting port, the unique design in addition to improve the production efficiency, reduce artificial cost, is in order to minimize the artificial participation, and reduce the risks of a mask is pollution in the production process.
Machine Features:
1. Ultrasonic melting technique, single man operation.
2. Automatic working from feeding to nose-wire insert, lace sealing, cutting finished products.
3. Machine frame adopts aluminum. Anti-rust, durable, easy cleaning and neat.
Technical parameter
| | |
| --- | --- |
| Power Source | 220V 50-60HZ |
| Input Power | 5KW |
| Output Frequency | 20KHZ |
| Working Speed | 70-80 Pcs/min |
| Mask Size | 175*(80-100)MM |
| Non woven Layers | 1-4 Layers |
| Non woven Material | 10-20 GSM |
| Dimension | 5000*3000*1800MM |
| Weight | 1000KG |